Former tennis star Sam Groth believes Novak Djokovic knew better than to slap the foot of chair umpire Damien Dumusois when he was issued with a time violation in the Australian Open final.
While Djokovic is currently facing scrutiny from fans over his on-court blow-up despite marching away with his eighth Australian Open title, he also faces the prospect of a hefty fine.
According to the official grand slam rule book, Djokovic could find himself hit with a $US20,000 ($A30,000) fine, although penalties are discretionary.
The rules state: "Players shall not at any time physically abuse any official, opponent, spectator or other person within the precincts of the tournament site. Violation of this Section shall subject a player to a fine up to $US20,000 for each violation."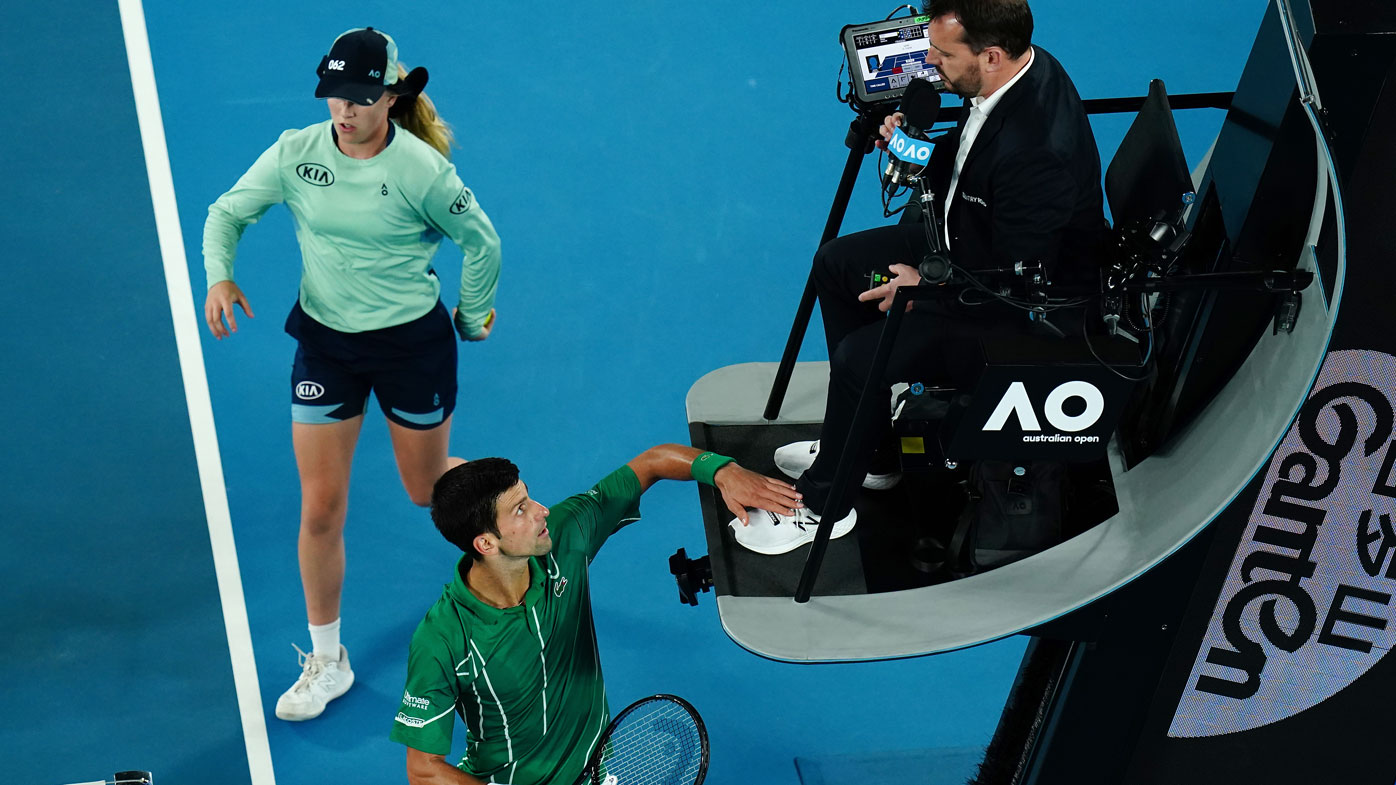 A former player on the circuit himself, Groth explained players were very aware of the protections around umpire's and the chair, and believes the Serbian ace committed a "big no-no"when he crossed that line.
"I think so (it was unacceptable)," He told Wide World of Sports Radio on 2GB.
"He said it was all done in(good humour), and he addressed it and said he wished he didn't touch the umpire's foot. But I think we know as players that any sort of touching of the umpire or the umpire's chair is a big no-no."
The Serbian lost his cool when he was handed back-to-back time violations in the one game for taking too long to serve.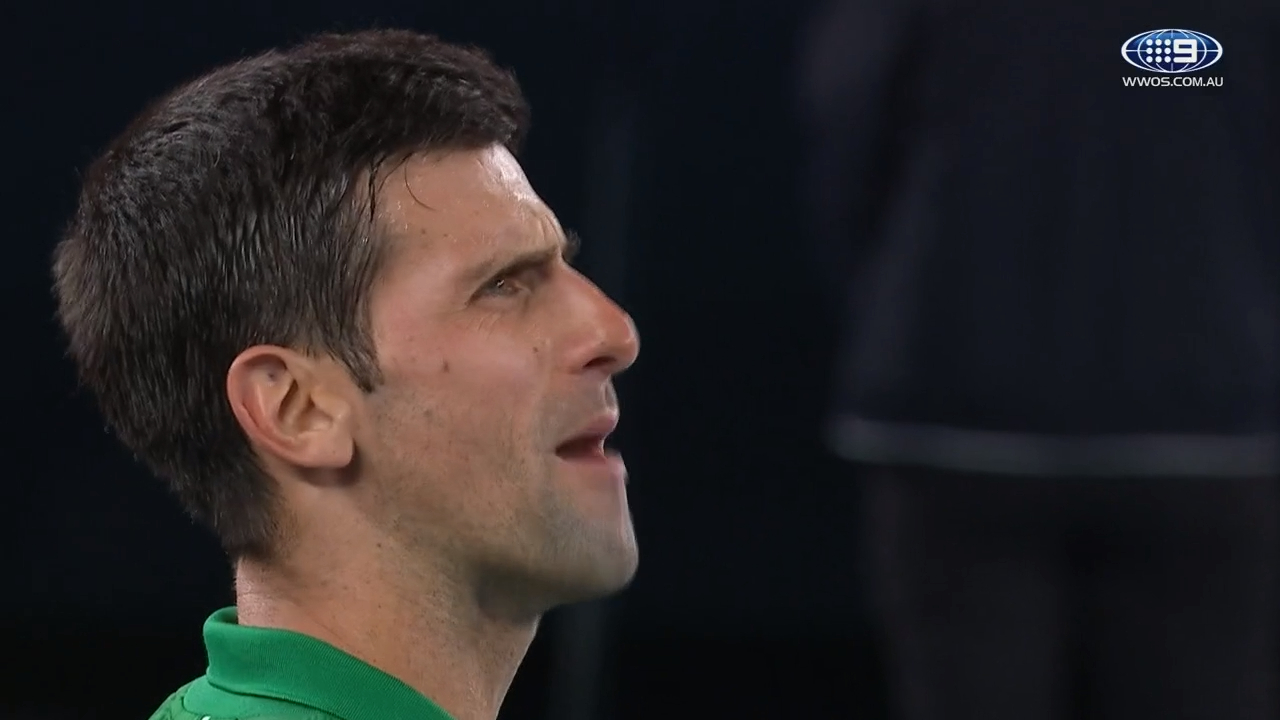 With the score locked at 4-4 in the second set, the second penalty came at break point and cost him a first serve, with Djokovic losing the game and then the set.
A furious Djokovic marched past the umpire's chair and tapped Dumusois's foot and sarcastically exclaimed: "You made yourself famous in this match. Great job. Especially in the second one. Great job. You made yourself famous. Well done man".
While the serve-clock saw the likes of Rafael Nadal unravel at Melbourne Park, Groth heralded its introduction suggesting it democratised the power balance between payers in crucial points.
"I think also the way Djokovic addressed that situation," Groth said. "Obviously, it was a big point in the match and he was under a lot of pressure but the umpire was just enforcing the rule the way that it's there."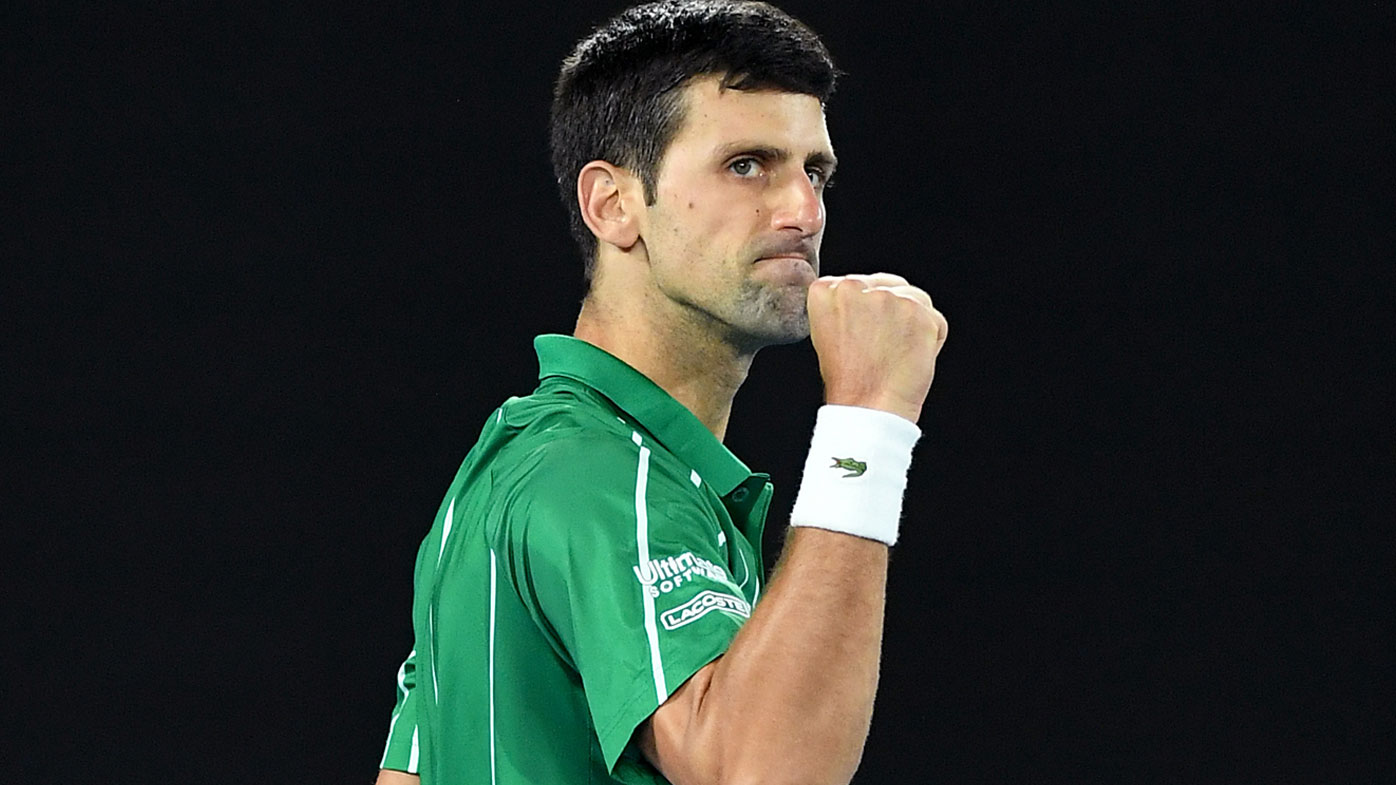 "And that's why I think the introduction of the serve clock has been so good because there is no grey area. When the clock counts down to zero, you know you're supposed to be playing, it's very visible to the players. I think it was a culmination of all these things together that really set Novak off."
However the most decorated player in Australian Open history said he doesn't believe he overstepped the mark.
"For touching his shoe? I mean, I didn't know that's completely forbidden," he said after capturing his eighth Open crown.
"I thought it was a nice, really friendly touch. I wasn't aggressive with him in terms of physical abuse.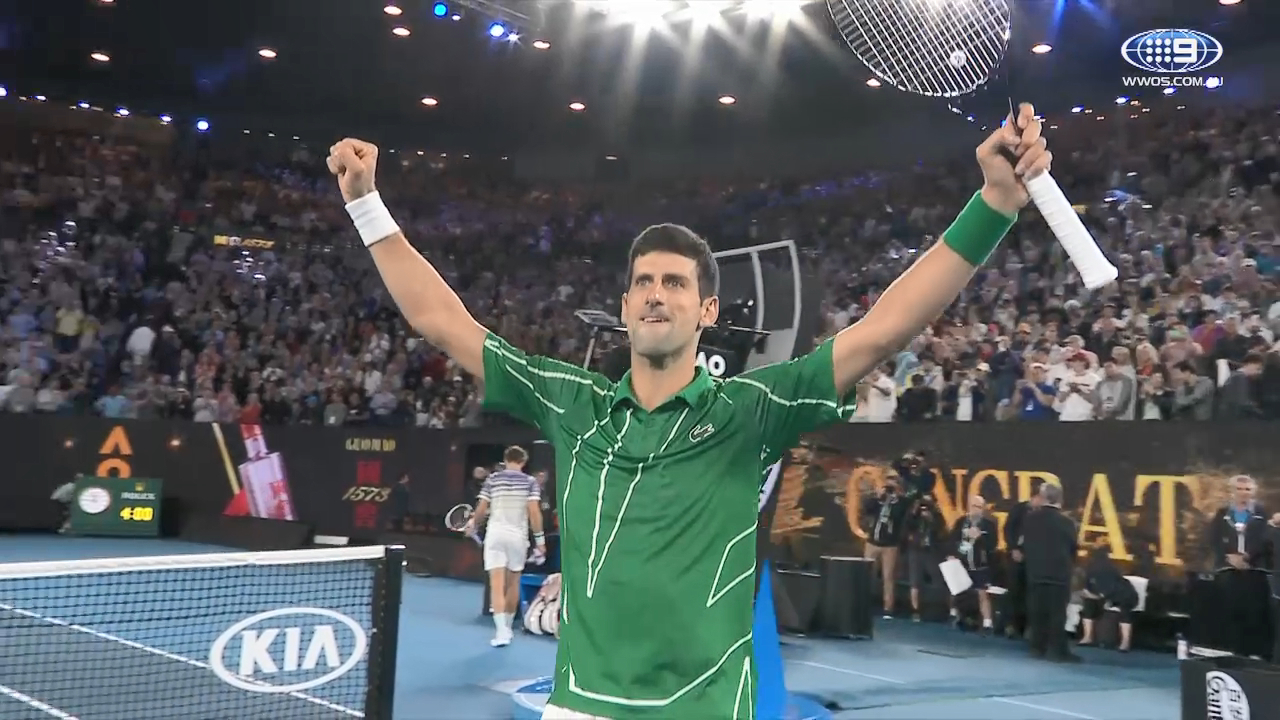 "I just couldn't believe that I got the time violation. It kind of disturbed me. That's all there is to it.
"Verbally we did have some exchanges, but no insults because if I did insult him, I would get a warning.
"Right now that you tell me that, I want to thank him for not giving me a warning for touching him. That's all I can say."
– with AAP